Ms. Sheila was struggling in her life and business.  Her business was incessantly going to a drastic down trend.  Three years back she was enviously a successful businessperson.  She always wanted the best for her and gave the best of her.  She had a very posh house, a luxurious car, an excellent working environment so on and so forth.  She had no situation to see the price tag to buy any stuff.  She never had looked at the petrol level in the car.  She had three branches in a span of three years of starting her business.  Some of her friends were proud of her and many were opinionated on her covetous growth in a span of three years!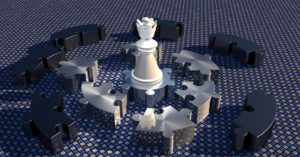 All was good, but somehow she lost the sand under her feet.  She started losing many things in business.  She could do all those she could.  However, she had to close down two branches.  It was very difficult to manage the situation with her spouse too. She was at sea and did not know what to do next.  The financial burden was so high that she eventually had to go for loans, which she could not even repay at right times due to alarmingly poor business performance.  The business was getting into a devastating state.  Add to the pain, her relationship with her son was not going great and she was upset about it.  Amidst the series of breakdowns, she hardly got time to recreate her relationship with her son.  However, the only one great step she had taken was to go for a Business Coaching.
When things started shaping up during the initial phases of coaching, I could see that she is stuck with few "IS statements".  In an intense session, she realized the truth that "life IS a struggle and I have to fight it out" was ruling her life.  Just more than a statement, it had the power of belief.  She believed it but was not aware of it. The very same belief was spoiling her life.  I call this the Living Formula one chooses to live life from.  Once the Living Formula is set, your brain just go by that to react to various life situations.  Each one has their own most hidden Living Formula.  It is quite individualistic and dormant in nature.
She always had a question like "Why I need to struggle every time?" However, she could never get the answer for it!  When you do not get an answer to your own question, you feel even more confused.  The more you ask the question, the more you drain your energy and you drain out!  You lose the zeal and vitality to deal with what is happening in life.  You feel that you wanted support.  Invariably, you would never feel that the people around you are supporting!  It is whirlpool by itself.  When you have a question, the answer occur in the brain!  You will have the answer however difficult the question is.  But, when you ask a question in the troubled mind you are unnecessarily confusing your brain.  Confusion leads to desperation, desperation leads depression!  When she could takes the confusion away, her life started working for her and her business started working in her favour.  In ten months' time from then, her business turnover went by four times! This is just not the story of Ms. Sheila.  Discovering your Living Formula is an opportunity, a possibility and more over a divine calling!
Discovering your Living Formula takes the confusion away and opens the door to your divine calling!  Discovering it is a revelation and realization that would alter the way you look at your life itself.  It will transform you to a new world of what is actually possible by you in a more different way.  You become more daring and confident to take risk in life and business. A professional and proficient Business Transformation Coach can support you to make this miracle happen in your business.  You soon then get skilled in taking the right decisions and powerful actions to achieve what you really want.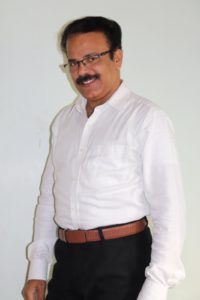 Dr. SREEKUMAR VADAKKEPPAT BA, MA, LL B, DBM & AT, PGDM, PGDPM & IR, PGDOM
Author, Speaker and 10X Business Model Architect
Business Yogi® Business Transformation Coach
Honorary Doctorate in Business Leadership & Coaching
(Specialization in Organization Transformation)
Office: Business Yogi® Business Design Studio
# 4/2, 2nd Floor, 12th Block, 9th A Cross, Kumara Park West, Bangalore – 560 020
Webiste: www.result-coach.com |  www.businessyogi.co.in
Email     : sreekumar@result-coach.com | sreekumarv24@gmail.com |
Phone   : +91 98458 23272