If you are a Business owner or a Senior Executive of an organization, these questions are for you.
Do you have a perfect system that is working to the complete satisfaction of stake holders?
Do you think that there is a good scope of improvement in efficiency in the whole system but do not know how to go about?
You know about TPM, Kaizen, 5S, Lean Six Sigma but looking for someone to coach, handhold and train your team?
You are looking for someone who can support in implementing cost / time reduction activities throughout all functions in your value chain?
Do you need to audit your existing quality system or want to evaluate safety and environment status and adherence not only for the sake of statutory requirements but also to know where you stand on safety and environment norms?
"We all know by now that change is the only permanent thing. And more importantly we need to keep running faster than yesterday just to be on the same place!!" says Balamurugan, Bangalore based Business / Process Consulting and Training expert.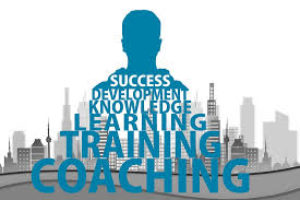 Successful organizations are the ones which embrace changes and continue to keep improving every parameter in the organization not just to get new customers but even to retain existing customers. And how we can forget the asset – Employees? Not only they need to be trained but to be continuously motivated and kept updated with modern tools for retaining and optimum utilization of that asset
HOW TO SOLVE THIS?
Let us go in brief what are the tools available in armoury which can enhance your business success
ISO 9000 / 14000 / 18000 audits of the facility that support an organization to improve quality, Safety and Environment compliance status
Value stream mapping (VSM) of critical processes is required to improve efficiency across operations in the organization. Do you know that most organizations have value addition % in their processes in single digits?
Engaging your team in TEI activities such as 5s, Quality circles etc so that, not only your organization benefits, but also, employees remain motivated all time
You have orders from customers but your key machines are not keeping up pace. TPM has solutions. Your team need to be trained in TPM techniques to increase the efficiency / OEE of machines and related systems so that you are always ahead of customer orders
Training your teams on visual management techniques so that there is less talk and you and your management staff get all data on finger tips
Training your team on various tools of Lean and Six Sigma (DMAIC) and enhance the capacity of your team in problem solving in a data based and scientific way
Training on cost reduction techniques in raw materials, process and consumables
Hand holding, training and execution of systems such as SMED, RCA, FMEA and Activity based costing
Fine tuning your customer response / resolving speed and created delighted customers
Supporting top management in Strategy formation, machine selection / negotiation, facility construction within budget, global sourcing etc
Coaching in soft skills such as Time management, Motivation, Leadership skills, Team work, Interpersonal skills, Safety culture, Presentation skills, Work / life balancing etc
About Balamurugan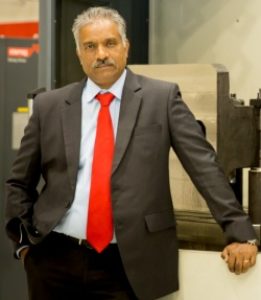 30 Years of Professional and Consulting Experience and Govt of India certified ZED consultant, Balamurugan is the Director of Straightegic Solutions Pvt Ltd. He is an expert in Business and Process consulting in manufacturing and Service industries. He is widely travelled, spreading the message of Efficiency, Cost reduction, People development and Simplification of Process to clients in India and abroad. He can be contacted on +91 97407 63799 (Email: bala.a@straightegicsolutions.com)
He also has tie up for providing support in cost effective Pay-as-you-use ERP, Digital Marketing, Company registration, Accounting outsourcing, Valuation process etc